HOME>PRODUCTS>Mill section >FFX Mill

The combination of FEM technologies in forming analysis and structural analysis created mill for the next century, the FFX.

Outline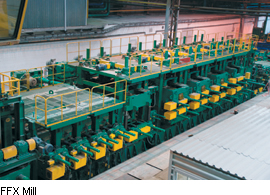 Long time dream for "complete common rolls for various pipe sizes" ・・・・The revolutionary FFX Mill is the answer. Our customers praise very highly on its production condition database and numerically controlled roll positioning.
Specifications
Outer Diameter Ranges
Max. 1:3
Wall thickness range
Thin gage (t/D=1%)~
Thick gage (t/D=10%)
Steel types
Structural Steels, Alloy Steels, High Tensile Steels, Stainless Steels
Mill Sizes
O.D. 2" ~ 25"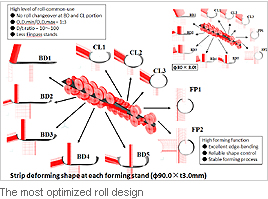 Benefits of FFX Mills
>Improved productivity by quick roll positioning
>Uniform quality by NC roll positioning
>Improved product quality
>High grade pipe production, such as X80 and N80
>Highly adjustable for small lot and size variations
Technical benefit
Relief from dependency on operators' skill levels by use of data based production conditions and optimized roll position.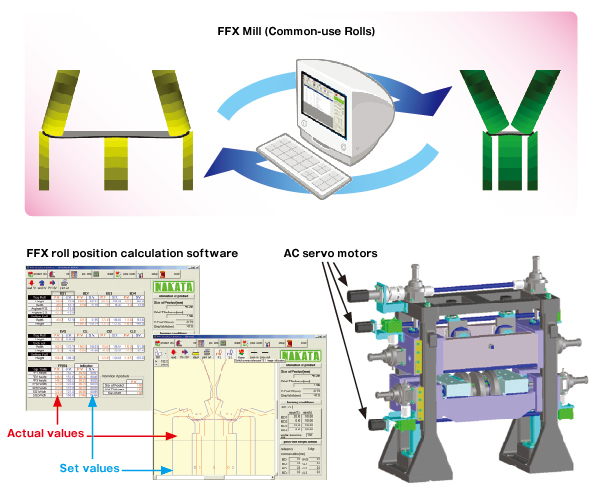 Production Examples